Go Ahead and Smile....
---
Comprehensive Marketing for Dentists and Dental Groups
Marketing will help you increase new patient calls and help reduce patient attrition, but we know it's hard enough to run your practice and keep everyone smiling without having to think about marketing your practice too. We can help! We've worked with hundreds of dentists across the country to help them grow their dental practice- and can help you too.
What is the best way for a dentist to get new patients?
Clear Brand Identity- a logo, slogan and jingle are all great ways to establish your dental practice and make it easy for people to remember you.
You Need a Strong Marketing Plan to reach potential patients and keep you top of mind with current patients. Use a mix of traditional and digital media for the best return on your investment.
Positive Online Reviews- You need a strategy to obtain and share positive reviews- reviews build trust and help you stand out from your competition
Engaging Videos- bring your branding to life with video
Be Easy to Find- Make sure your website shows up in the search results by using an Search Engine Optimization service
To make it simple, here is a comprehensive marketing package that will help grow your practice. It comes with everything you need to best market your dentist practice.
Call Michael at 585-747-6453 to get started today!
Bring your Dental Practice to Life with Video:
This video showcases your brand identity with a logo, slogan and jingle. It invites new patients to call you and reminds your current clients why you are the best dentist in town. As part of our Dentist Marketing package, we will update the video with your name and location. You can use the video online- feature it on your website, online video advertising, your social media accounts including your YouTube channel- as well as in traditional media, it's ready for prime time! This Dental Video can be used on Broadcast TV stations or Cable TV networks. The jingle and the message are great for Radio airplay to really increase the brand awareness of your dental practice.
Brand Your Practice with a Professional Logo and Slogan:

Showcase Your Dental Group Online With a Custom-built Dental Website to match your new look.
97% of consumers research local businesses online so it's important to have a website that is inviting and gives them the information they need to choose you as their new dentist.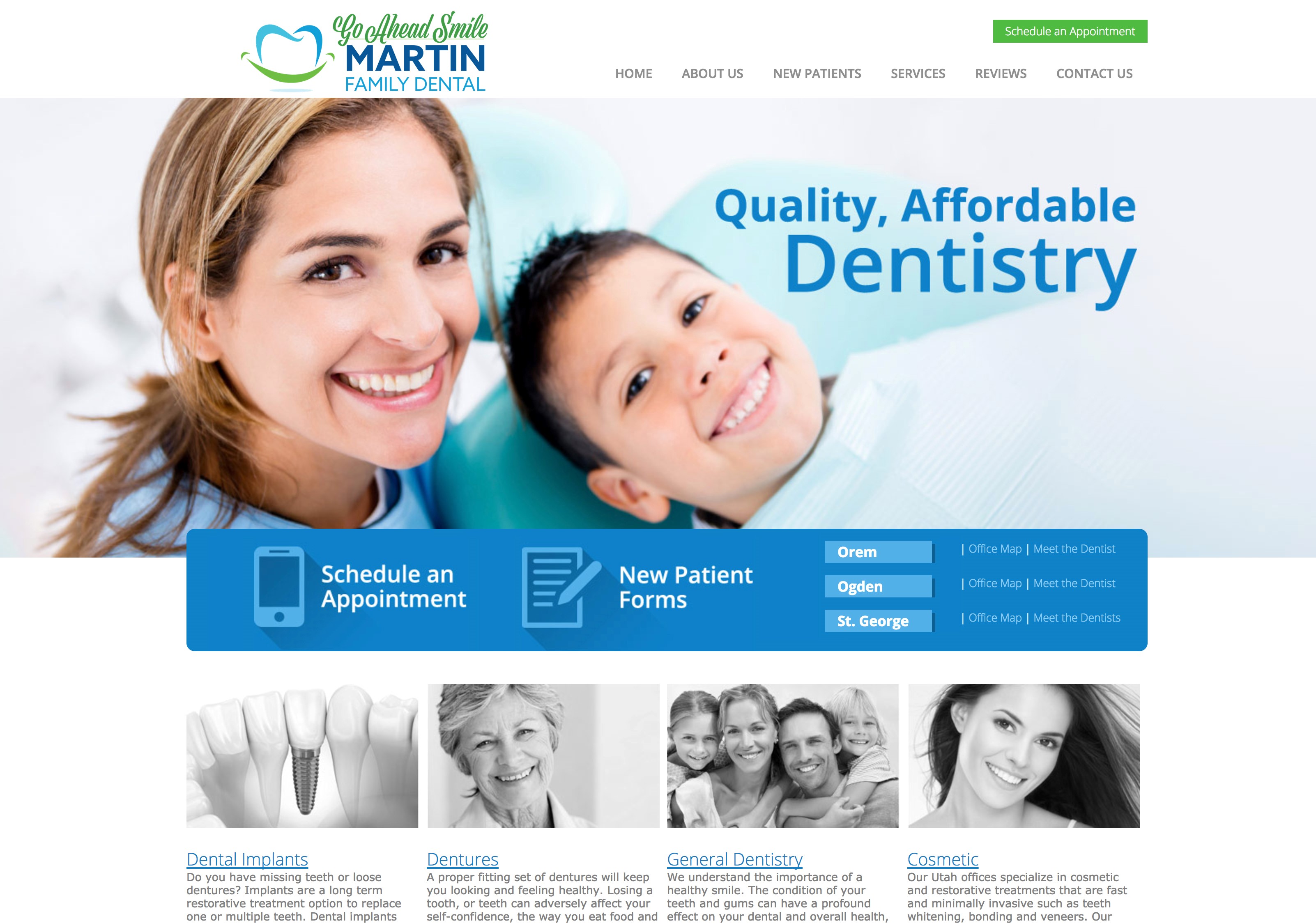 Matching Business Cards and Brochures for Your Dental Practice:
We will design and print your matching business cards along with a tri-fold brochure. Postcards are also available.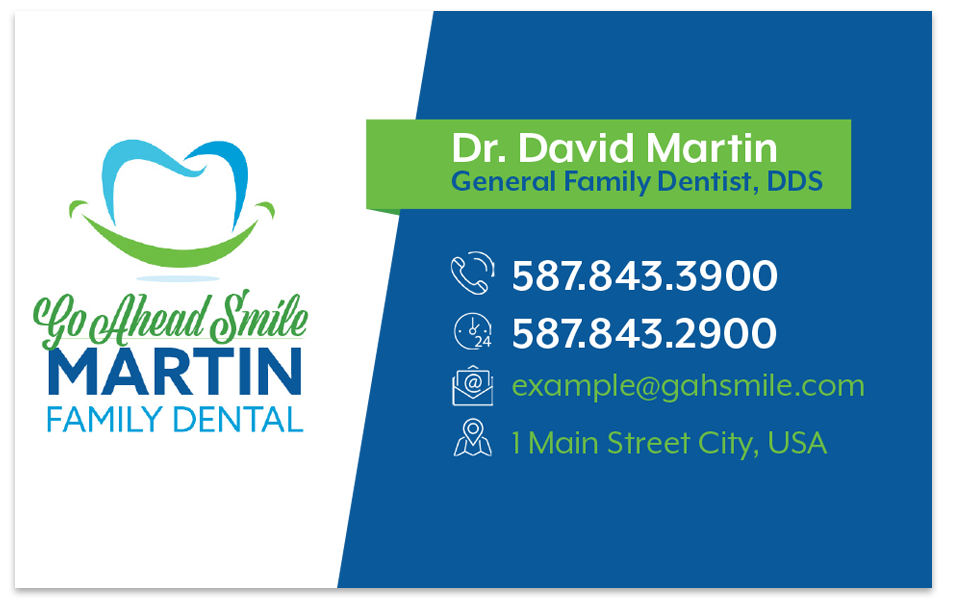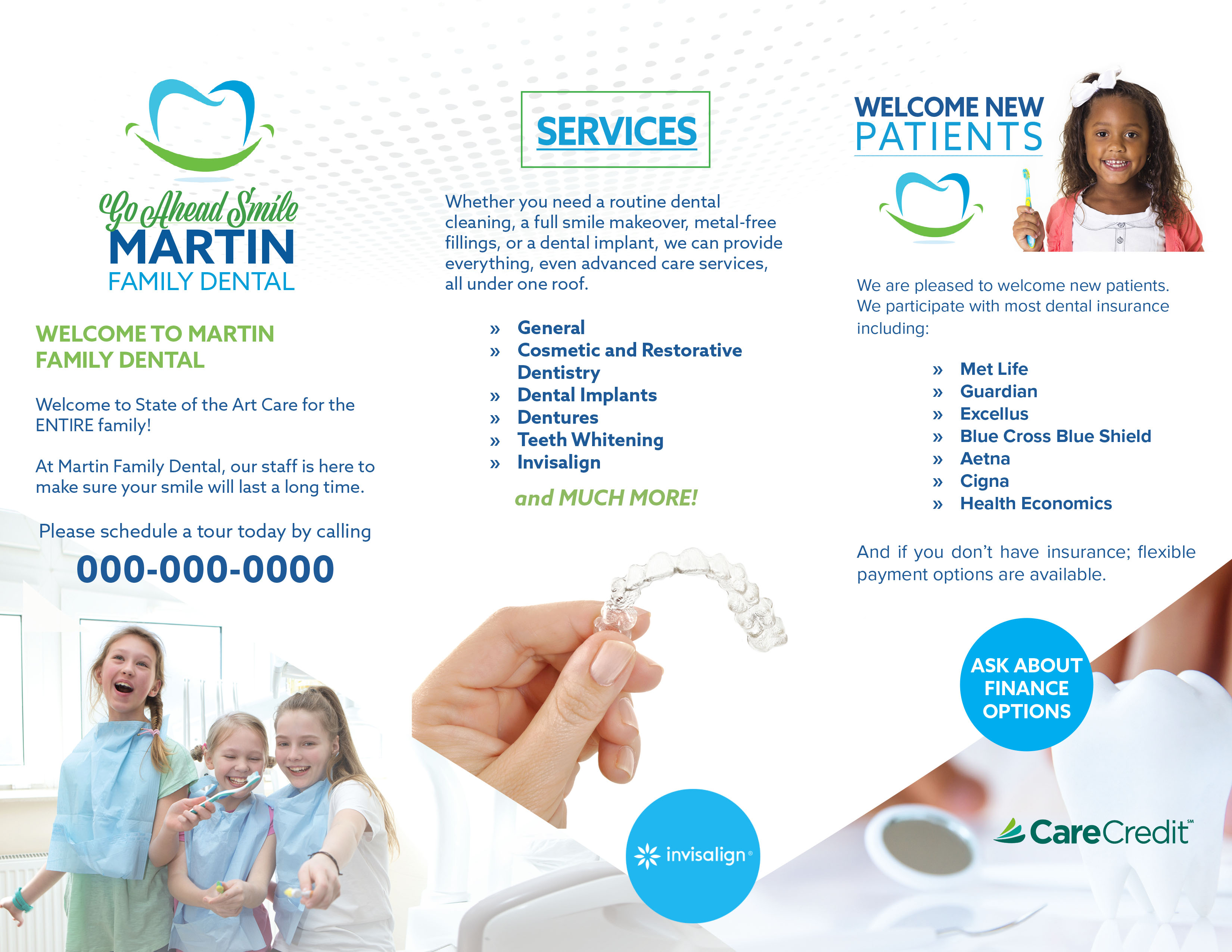 Online Display Advertising featuring your Dental Group:
Reach new clients online - we only show your ads to people who are within driving distance of your location. Your ads could look like these:
Plus receive help promoting and branding your dentist practice from our team of digital specialists!
This package includes Search Engine Optimation and Listing and Reputation Monitor to make sure your dentist practice stands out online and is found by your potential clients. Plus receive Review Accelerator to gather feedback from your patients and encourage all positive experiences to leave an online review.
Call Michael at 585-747-6453 to get started today!